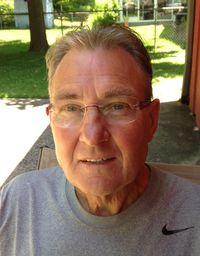 Timo Liekoski
2016
A native of Finland, and a veteran of both the Finnish and US military, Timo Liekoski came to the United States at age 22 and was asked by Al Miller, the New Paltz (NY) State College Coach to play for Miller's local club team the Kingston (NY) Kickers. Liekoski's play as goalkeeper so impressed Miller that he recruited Timo to play for the college and then at Hartwick where he transferred to follow his mentor, Miller. But Liekoski broke his wrist during his sophomore year pre-season and moved to defender at which he was named second team All-American in 1970. He never did get to play a game at goalkeeper at Hartwick.
After graduation, Timo Liekoski created the soccer program at the University of Wisconsin-Milwaukee which started as a club. Timo Liekoski then replaced Al Miller at Hartwick College, compiling a 30-9-7 record and an appearance in the 1974 NCAA Final Four. While at Harwick, Timo coached, along with George Logan, the first ever USA U-17 team.
When Al Miller became Head Coach of the Dallas Tornado of the NASL in 1976, he brought Liekoski with him as Assistant Coach. In 1978, Liekoski became Head Coach of the Houston Hurricane (NASL). That fall, the Hurricane played indoors in the newly formed Major Indoor Soccer League (MISL) as the Houston Summit. Their first year record was 18-6 and Timo was named MISL Coach of the Year. The following year, outdoors as the Hurricane, a record of 22-8 was achieved and Timo was named NASL Coach of the Year. Timo Liekoski later coached the Edmonton Drillers (NASL) both outdoor and indoors (winning the NASL indoor Championship), New Jersey Rockets and Cleveland Force (MISL), Canton Invaders (AISA-1989-1990 Champions) and the Columbus Crew of Major League Soccer (MLS). It is believed that Timo Liekoski is the only person to have served as Head Coach in the four (4) major professional soccer leagues in the United States: (NASL, MISL, AISA, MLS).
In 1991 Timo Liekoski was named Assistant Coach to Bora Milutinovic in preparation for the US hosted 1994 World Cup. In October 1994, after the World Cup, Liekoski was appointed Head coach of the USA Olympic and Pan-American teams.
After his stint with MLS' Columbus Crew, Liekoski returned to Finland to coach Myllykosken Pallo and he was hired in 1998 by the Football Association of Finland with responsibility to oversee all the Youth Teams in Finland, U15-U19. During that time he also assisted Coach Richard Moller-Nielsen with the full National team and started and coached the futsal team
Upon his recent return to the United States, Timo Liekoski has worked as Technical Director of the Washington State Youth Soccer Association and as Scout for US Soccer Development Academy Program.
Timo holds a US Soccer "A' Coaching License and UEFA Pro License and has been a NSCAA Academy, US Soccer Coaching School and Finnish Football Association instructor.
Truly a remarkable Lifetime Achievement in Coaching.
Upon learning of his being named recipient of the Walt Chyzowych Lifetime Achievement Award for 2016, Timo stated: "I am honored and humbled to have been chosen to receive this prestigious Walt Chyzowych Award. I am very proud to join the very distinguished group of previous winners. This award is not about the recipient; but about remembering and carrying on the continuing legacy that Walt left us with. We are all Walt's disciples."