"Walt Chyzowych has left a lot of himself behind with all of us. That's quite a legacy for all of us to aspire to." — Tim Schum, former Binghamton University Soccer Coach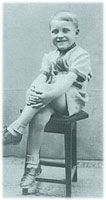 Walt Chyzowych, born in 1937 in Sambir, a small town in western Ukraine, immigrated to the U.S. in 1947. The youngest of three sons, his older brothers, Ihor and Eugene, have also had distinguished careers in soccer.
Walt attended Temple University where he starred as a three sport athlete and was a two-time NSCAA All-America player.
As a professional player Walt was a prolific scorer; often the league's high scorer and on several occasions its MVP. He played for the Philadelphia Ukrainian Nationals — helping them to win multiple American Soccer League championships and the U.S. Open Cup — as well as the NASL's Philadelphia Spartans and Baltimore Bays.
He began coaching at Philadelphia Textile in 1961 and would eventually build that school's program to a national competitive level including three appearances in the NCAA quarterfinals.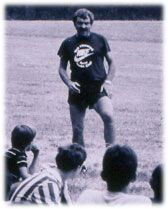 "Walt loved coaching and teaching, but more important to him were the players themselves that he helped mold into young adults." — Len Lucenko, former Montclair State University Soccer Coach
In 1966, Walt along with his brother Gene and Temple University teammate, Len Lucenko, founded the All-America Soccer Camp that was one of the nation's oldest developmental youth soccer camps.
"His dedication and contribution to soccer coaching in America has made a major impact on player development in our country." — Werner Fricker, former President U.S. Soccer Federation
Walt's role in the development of soccer in the United States is well documented.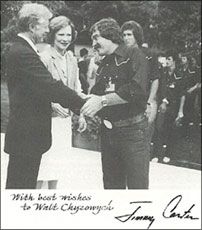 "This was a man who volunteered so much of his time and energy during an era in which there was no real money to be made in the USSF. Helping the growth of the game in America was his reason for living." — Joe Machnik, Assistant Coach 1990 World Cup Team; FOX TV Soccer Rules Analyst
As the first U.S. Soccer Federation's director of coaching, he designed the coaching and licensing programs, to educate and train aspiring coaches, which are still in use throughout the country.
"Look at the successful college coaches today. He taught a lot of us the game." — Bob Reasso, former Rutgers Men's Soccer Coach
He coached the United States' World Cup, Olympic and Pan American Games teams, a handful of the country's national youth teams and was instrumental in bringing the 1994 World Cup to the United States.
"He has to be singled out as one of the establishing father's of U.S. Soccer. Remember, he was doing a job that is now done by more than one person." — Rick Davis, former U.S. National Team captain
In 1986, Walt joined Wake Forest University as the head coach of the soccer program. In his eight years at the helm, Walt took the Deacon program from the cellar of the Atlantic Coast Conference (ACC) to the top of one of the nation's toughest leagues.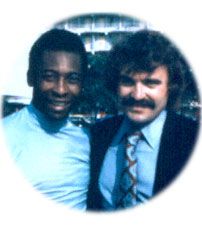 "His leadership emanated not only from his magnetic personality but from the respect he earned as a superb teacher, coach and master clinician." — Mel Lorback, past NSCAA President and Westchester University Soccer Coach
In 1991, he was included in Soccer America's list of the 20 most influential people in the American game.
"…virtually every wave that has risen the tide in the American soccer community owes to this single man's involvement, energy, knowledge, enthusiasm and, especially, unsurpassed commitment." — Dan Herbst, Sports Illustrated journalist and noted author
And in 1997, Walt was posthumously inducted into the National Soccer Coaches Association of America Hall of Fame as well the United States Soccer Hall of Fame.
"He was probably one of the more intelligent and colorful people I've ever come in contact with. He was the forefather of coaching in the U.S." — Jay Miller, former United States U-20 Head Coach; former Assistant Coach New England Revolution (MLS)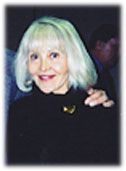 For thirty years Walt was married to Olga Mydlowsky who, throughout his life, supported his commitment and dedication to soccer.
Walt Chyzowych died on Sept. 2, 1994, and American soccer lost an individual who truly became a legend in his own time.
"If we can uphold his standards and carry on his vision then this country will be very well off in soccer." — Timo Liekoski, former Head Coach in all four USA Pro Leagues: Columbus (MLS), Houston and Edmonton (NASL), Houston and Cleveland (MISL) and Canton (AISA)
Other Accomplishments and Honors
"He did many things that sometimes people forget to give him credit for. And he has a lot of loyal friends because he was loyal to them." — Sigi Schmid, Seattle Sounders (MLS) Head Coach; former U-20 National Team Coach
Served on the staff of the President's Council on Physical Fitness during the Ford and Carter Administrations.
NSCAA Coach of the Year Award (1975)
ISAA Jeffrey Award for development of direction in coaching (1981)
South Region coach of the Year (1989)
Inducted into the Philadelphia Textile College Athletic Hall of Fame
Inducted into the USSF Eastern Pennsylvania Hall of Fame
Inducted posthumously into the Wake Forest Sports Hall of Fame (2006)