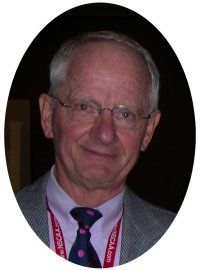 Lothar Osiander
2007
Mentioning the name Lothar Osiander to any knowledgeable soccer player, coach, or fan will immediately elicit a broad smile as there are so many positive experiences shared by those who have come under his multifaceted tutelage. Osiander's contributions to the growth and development of soccer in the United States cover a forty-year span and are ongoing today with the same level of enthusiasm and spirit that marked his first appearance on the national soccer scene as a member of the 1966 NCAA National Championship University of San Francisco team.
After his playing days were completed, Lothar Osiander immediately pursued an effort to increase his knowledge by attending a 1973 US Soccer Coaching School conducted by legendary FIFA Coach Dettmar Cramer. In no time Osiander was added to the US Soccer coaching staff and upon completion of his "A" Coaching Certificate in 1974 soon found himself traveling the country with Walt Chyzowych and a select group of others spreading the gospel of soccer as part of a soccer teaching career which spanned the next thirty years. There are legions of current soccer coaches who have been students of Osiander and who remember his extraordinary dribbling skills and ability to demonstrate moves and feints.
Despite no other formal professional training, Lothar Osiander was quickly recognized as a valuable team coach and was named Region Four (West) coach for the inaugural National Sport Festivals (1978) - a position he held for the next ten years. His success at this level as well as the camaraderie developed with the top players of the day led Chyzowych to appoint Osiander to the position of National Team and Olympic Team Coach. Success did not escape Osiander at that level as he led the Olympic Team to its first ever victory in Mexico (1992) and to the Gold Medal in the Pan American games in 1991.
In 1992 and 1994 Osiander coached the US Open Cup National champions San Francisco Greek Americans, which led to his hiring by the Atlanta Ruckus in 1995 where he was named as A-League Coach of the Year after a national runner-up season.
It was therefore a "no brainer" for emerging Major League Soccer (MLS) to hire Osiander in its first year. He was named Los Angeles Galaxy coach leading that team to the first MLS Cup Championship Game where it finished "a goalkeeper mistake away" according to Osiander, from winning the first ever League championship. Osiander continued in his player development role later when he was named coach of the MLS' Project Forty team helping to ready an aspiring group of players to quickly accelerate to the next level.
In 2003 Lothar Osiander turned his attention to the U-16 and U-17 boys' teams of Ballistic United winning several championships along the way. Former US National team Coach Bob Gansler, a former Chyzowych award winner himself, has been quoted as saying that "this is the strength of Lothar Osiander.....he brings to the table the same level of passion to his current boys teams as he did to the National and Olympic teams and the same is true whether he is teaching a State "D" Coaching Course or the "A" licensed course on the National level."
Today Lothar Osiander is coach of the U-17 boys San Ramon United and he is most proud to sit back and watch the current level of play of the US Soccer National Teams and MLS and reflect on all the years and all the people that dedicated themselves to these accomplishments.
--Press Release, December 2006