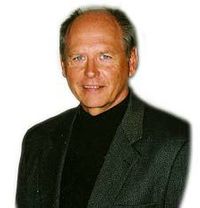 Joe Machnik
2005
In being named recipient of the 2005 Walt Chyzowych Award, Joe Machnik was quick to point out the role that Walt Chyzowych served in his life...as a friend and a mentor. "Receiving the Walt Chyzowych Award is the highlight of my career" Machnik said. He continued "the eight years that Mrs. Machnik and I served as Officers of the Walt Chyzowcyh Memorial Fund was an attempt by the two of us to repay Walt for the many opportunities he presented, but most of all for his friendship. For us this work was a labor of love. To receive an award named for Walt and to be considered worthy of such is an honor of the highest level."
"Walt Chyzowych touched the lives of so many during the rise of American Soccer. I hope that in some small way, I have been able to contribute to the lives of those who have crossed my path in the game and continue to work in that regard."
Joe Machnik began his soccer playing career at New York's Brooklyn Technical High School and continued at the Brooklyn Campus of Long Island University where he was an All-American Goalkeeper in 1962, playing for Gary Rosenthal's Blackbirds. Machnik later served as Graduate Assistant Coach at LIU (1964-1965) and was named Head Coach for the 1966 season.
While coaching his Alma Mater LIU from 1966-1968, Machnik's teams appeared in the 1966 NCAA Championship Game (losing to San Francisco 5-2) and 1967 Semi-finals. At age 23 Machnik's coaching debut into the NCAA Championship Final is believed to be an achievement, which has yet to be matched.
In 1969, Machnik moved to the University of New Haven and began a 30-year affiliation with UNH serving as men's soccer and ice hockey coach, Director of Athletics, and later as Women's Soccer Coach, while also serving as Assistant Professor in the School of Business, Department of Sport Management. While on sabbatical leave, Machnik received a Ph.D. from the University of Utah in 1973.
Machnik played junior and senior soccer for the New York Ukrainians where he was a member of the 1965 US Open Cup Championship Team and later for Newark (NJ) Ukrainian Sitch, where he developed what was to become a bonding friendship with Walt Chyzowych, the team's captain.
During this time Machnik spent several summers working at Walt Chyzowych's All American Soccer Camp, which served as motivation and guidance for the start of Machnik's No. 1 Goalkeeper's Camp... the first national camp of its kind, specifically designed for the instruction and training of young goalkeepers. Here Machnik developed a methodology and pedagogical style for the training of goalkeepers, which is universally recognized and used today. His technical and tactical training sessions for goalkeepers are considered to be standards. Two books and three videotapes continue to perpetuate Machnik's methods. No. 1 Goalkeeper's Camp graduates include the likes of Dave Vanole, Kevin Hartman, Nick Rimando, Matt Reis and Joe Cannon. Expanded to include the training of Strikers, No. 1 Soccer Camps remains today at the forefront of the industry with a camper/staff alumni list reading like a Who's Who in American Soccer.
In 1970, Joe Machnik participated in US Soccer's very first Coaching School and in 1973, achieved the 'A' license from his mentor Walt Chyzowych. From 1974 forward, Machnik was a regular member of US Soccer Coaching School's Staff and annual presenter at NSCAA Conventions. When Chyzowych was named consultant to the newly formed Major Indoor Soccer League (MISL) he recommended Machnik be appointed Referee-in-Chief, a position he served for five (5) years...officiating hundreds of indoor games... until he was named Commissioner of the American Indoor Soccer Association (AISA), which later became the NPSL and forerunner of today's MISL.
Chyzowych also appointed Machnik as Assistant Coach to John Kowalski for the first ever 5-A-Side World Championship in Futsal, a team made of future outdoor World Cup Stars, such as Tab Ramos, Peter Vermes and Mike Windishman, which took 3rd place and a FIFA Bronze Medal in 1989. Machnik later served as Assistant Coach to Bob Gansler during the qualifying phase of World Cup '90 and Goalkeeper Coach for the 1990 World Cup team in Italy. During this time the lives and careers of Joe Machnik and Walt Chyzowych continued to be entwined, as Chyzowych served as Technical Director to US Soccer.
Although coaching continued to be Machnik's prime involvement, he also continued to referee whenever possible and achieved National Referee status in both US Soccer and NISOA officiating the NCAA National Championship Game of 1988 (Indiana vs. Howard).
Dr. Machnik was hired by Major League Soccer (MLS) in 1996 as Vice President of Game Operations and now serves as Assistant to the Deputy Commissioner for On-Field Competition for MLS and Director of Officiating Services for Soccer United Marketing (SUM), its parent company.
Machnik has been named to the Long Island University and University of New Haven's Athletic Halls of Fame and to the Connecticut and New England Soccer Halls of Fame, as well as, to the National Soccer Hall of Fame in Oneonta through NISOA. He has also been named to the list of "Distinguished Alumni" by Long Island University.
In 1996 the Walt Chyzowych Memorial Fund appointed Machnik as Executive Director, a position he held through January 2004. Today the Machniks reside in South Carolina on Isle of Palms, with their two daughters, Colette and Janine and their families. Joe continues to enjoy fishing, auto racing (although he is no longer an active driver), playing with his grandchildren, Olivia and Ryder, and figuring out the complexities of his sport, which has been called the world's most simple game.
--Press Release, December 2004