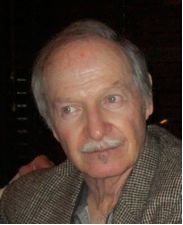 Jim Lennox
2013
The National Soccer Coaches Association of America (NSCAA) Foundation, in conjunction with the Walt Chyzowych Fund, has named long time veteran coach Jim Lennox recipient of the prestigious Walt Chyzowych Award for Life Time Achievement for 2013.
One of the most dedicated and respected soccer coaches in the game today, Jim Lennox' career has spanned more than 45 years.
After playing for legendary coach John Eiler at East Stroudsburg University, Jim Lennox started his head coaching career at Mitchell Junior College in New London Connecticut in 1969 and remained at Mitchell for seven (7) years before moving to Hartwick College in 1976. At Hartwick, Jim Lennox produced a perennial powerhouse that appeared in 13 NCAA Tournaments with five (5) visits to the Final Four Championship Tournament winning the National Championship in 1977. Lennox' overall record at Hartwick was 318 wins, 163 losses and 43 ties. Lennox was named NSCAA Junior College Coach of the Year in 1975 and NCAA Div I Coach of the Year in 1984. Among the notable players that Lennox coached at Hartwick were Glenn Myernick, Dominic Kinnear, Mike Burns, Billy Gazonas and Jeff Tipping.
His success at Hartwick led to Lennox' appointment by Walt Chyzowych to the position of National Staff Coach for the US Soccer Coaching Schools (1975-1995) where his teaching, dedication and example influenced thousands of developing coaches. And as Coach of various National Teams -- including the National "B" team, USA U21 team and the USA coach at the World University Games -- among the players he coached in these programs are the familiar names of Kasey Keller, Eric Wynalda, Marcelo Balboa, Joe Max Moore, Cobi Jones and Brian McBride.
Upon learning of his selection for the Walt Chyzowych award, Lennox stated: "As a high school kid growing up in Philadelphia I used to go watch this exceptional young soccer player by the name of Walt Chyzowych. Little did I know that he was to become a profound influence in my life. Meeting Walter later through the coaching schools, he became my teacher, mentor, friend and inspiration. He was a master teacher and leader with a charismatic personality. Walt infused me with the knowledge, courage and confidence to assert my own personality into the American soccer coaching community, with the same intelligence and professionalism. Although I tried, I could never match the force of his personality." Speaking several days later Lennox said: "The past couple of days have evoked powerful memories of the man I love, respected and view as the cornerstone of my coaching career. I am excited and humbled to receive the "Walt" and be thought of in the same esteemed company of the previous awardees."
Jim Lennox has long been involved with the NSCAA, most notably serving as its Director of Coaching (1983-1990), and is presently the NSCAA's Director of Coaching Emeritus. After his tenure at Hartwick, Lennox served as Director of Coaching for the Connecticut Youth Soccer Association (2003-2006) and currently serves as Assistant Coach of Women's Soccer at St. Rose College, a NCAA Div II national contender.
Jim Lennox has been elected to both the Hartwick College and Mitchell College Halls of Fame and was awarded the NSCAA's Bill Jeffery Award for his long time service to soccer in 2009.