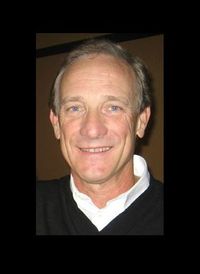 Jay Miller
2009
The name Jay Miller is synonymous with success in soccer. Miller has achieved success at every level of the game: coaching the 1981 NCAA Division II National Champions University of Tampa, patrolling the sidelines as coach during 56 U.S. National Team games at various levels from U-17 to the full National Team. He served a lengthy term as U.S. Soccer's National Coordinator of Coaching and National Staff Coach prior to his current position as Executive Coaching Director of the 4,000-player strong Atlanta Fire United Soccer Association, which is a member of U.S. Soccer's National Development Academy.
Throughout his multifaceted career, Miller has performed with dignity and class, punctuated with an ever-present sense of humor while maintaining a level of professionalism unparalleled in today's soccer environment. Miller has influenced thousands of players and hundreds of coaches in more than 30 years of involvement in soccer, which began with his appointment to the position of head coach of East Lebanon County High School in Myerstown, Pa. In seven years there, he had a record of 122-18-5 and won the 1977 state championship.
Miller received his bachelor's and master's degrees from East Stroudsburg State University, where he played for the late John McKeon, the 2001 Walt Chyzowych Memorial Fund (WCMF) Lifetime Achievement Award recipient.
Miller left the high school coaching ranks to take over the coaching reins at the University of Tampa. During a 10-year stint (1977-87), he helped put that institution on the soccer map, winning the 1981 national championship in 1981 and advancing to the title game in 1983.
Miller's team coaching and player development success was recognized by Walt Chyzowych, who appointed Miller to the teaching staff of the National Coaching Schools and to the coaching staff of the South team in the 1979, 1981, 1982, 1983 National Sports Festivals, later known as the U.S. Olympic Festival.
That began a steady stream of international appointments, first as an assistant coach then as head coach of teams for the World University Games and the U.S. U-18, U-20 and U-23 teams. In that capacity, Miller coached the likes of Keith Fulk, Mark Chung, Josh Wolfe, Kasey Keller and Taylor Twellman. All the while he continued to serve as a staff coach and more importantly as U.S. Soccer's National Coaching Coordinator (1994-2002).
Miller further contributed by being named to a panel in charge of writing the Technical Reports for U.S. Soccer for the 1994 World Cup, 1996 Olympic Games and the 1999 Women's World Cup.
"To add Jay Miller's name to the now long but elite list of soccer luminaries who have been awarded the WCMF Lifetime Achievement Award is indeed an overdue honor," said WCMF Executive Director Ralph Lundy.
--Press Release, December 2008