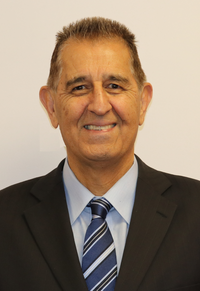 Esse Baharmast
2022
Esse Baharmast, former US Soccer, MISL, MLS and FIFA Referee and Referee Instructor will receive the 2022 Walt Chyzowych Lifetime Achievement Award,
Esse Baharmast received appointments as a Referee in the 1996 and 1998 Gold Cup, 1996 Olympic Games, 1997 Copa America. He also worked 1998 World Cup Qualifiers in both Asia and South America before being assigned to two games in the 1998 World Cup in France. His first World Cup game was June 13th in Nantes Spain v Nigeria, but his most famous assignment came in Marseille during the Brazil v Norway match which was tied 1-1 and Norway needing a victory, Baharmast whistled Brazilian defender Junior Balano for a foul on Norwegian striker Tore Andre Flo in the 88th minute that resulted in a PK game winning goal for Norway.
Two days of heavy worldwide criticism of the decision followed until a Swedish television station was able to provide footage from behind the goal which clearly showed the shirt pull! The call was selected as one of the top twenty (20) calls of all time in any sport by the National Association of Sport Officials (NASO) Referee Magazine and Baharmast was honored as the only soccer Referee to receive their "Golden Whistle".
Mr. Baharmast had the honor of serving as Referee for the inaugural MLS game in 1996 and then the unique honor of officiating both Semi-Finals leading to the first MLS Cup which he also officiated. Upon his retirement from active officiating, Baharmast became Director of Officials for US Soccer, a member of the CONCACAF Referee Committee and a FIFA Assessor/Instructor/Mentor working Men's and Women's World Cups. He currently serves as Director of Referees for the Colorado Soccer Association (CSA). More recently, Esse Baharmast received US Soccer's Werner Fricker Builder Award for his contributions to soccer in America.
Esse Baharmast will also be a lead presenter at United Soccer Coaches "Celebration of Soccer Officiating", a Summit for Referees from all levels and a unique first time Event at the United Soccer Coaches Convention, designed to recognize the important role Referees play in our game!
When Baharmast learned of his being named a WCF Lifetime Achievement Award recipient, he stated: "I am honored and humbled to receive this recognition that is bestowed on the legends of our game and is named in honor of a dear friend and a great mentor of mine. I was fortunate to get to know Walter during his time as Director of Referees for the Major Indoor Soccer League (MISL) in the early days of my officiating career. I was a Player and a Coach before I became a Referee and working under Walter's guidance was instrumental in the philosophy I developed as a Referee in the highest levels of competition. I am forever grateful for that experience"